The PRO IONIZER ES61 explained quickly:
Flexible high-end discharge power supply for any application
As the latest generation power supply, the PRO IONIZER offers the highest discharge performance with maximum safety and is so adaptable and powerful that it is suitable for almost any application. Via the flexible VARIO system, up to four Eltex discharge components can be connected to the power supply unit simultaneously and monitored individually and independently via separate channels.
Whether discharge bars, ion blower nozzles or cleaning systems: The PRO IONIZER ensures reliable discharge, higher production quality, and safe and efficient process flows for all connected discharge components.
Patented Performance Control for precise analysis
At the heart of the PRO IONIZER is the patented Performance Control, which allows each connected discharge component to be checked separately for performance and condition. As the world's only multi-channel power supply, the PRO IONIZER displays the current status and trend in three possible states via colored status and pollution LEDs for each channel. A special feature is that both conductive and insulating pollution is reliably detected.

The status LED lights up green? Everything is in perfect order!
The PRO IONIZER does not detect any relevant pollution and the electrode is running at ideal discharge performance. That's exactly how it should be!

The Status LED flashes green and the Pollution LED lights up yellow? Watch out!
Pollution above the defined warning level is detected here. The performance of the controlled electrode is reduced.

The Status LED flashes red and the Pollution LED lights up yellow? Stop!
There is pollution above the defined error level! The device switches off automatically for safety reasons. Ionization is no longer taking place.
Electrostatic fully under control at all times
With the intuitive Eltex control, Performance Control offers a wide range of setting and adjustment options for individual regulation of the process parameters voltage, frequency and ion balance. For sensitive processes, these parameters can also be used to generate minimal, reproducible residual charges and thus a stable ion balance.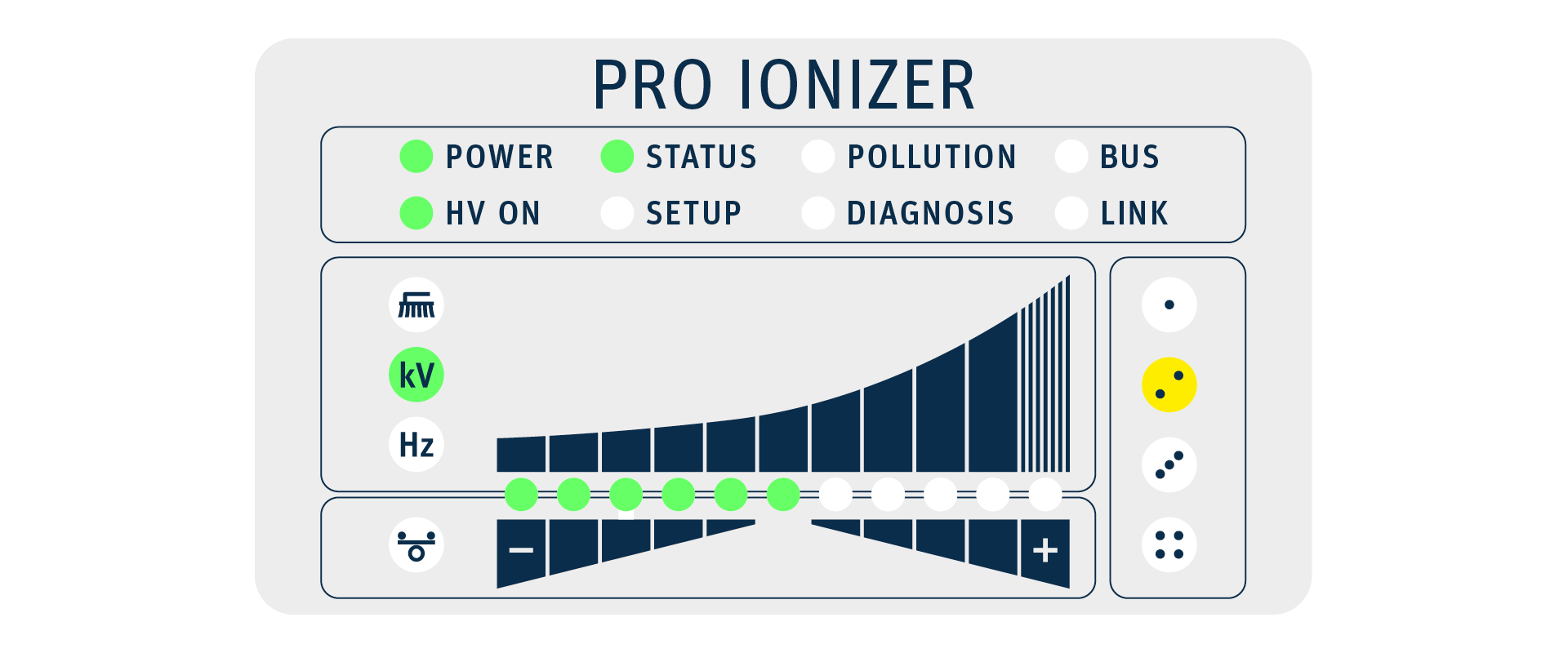 High operating comfort with three control options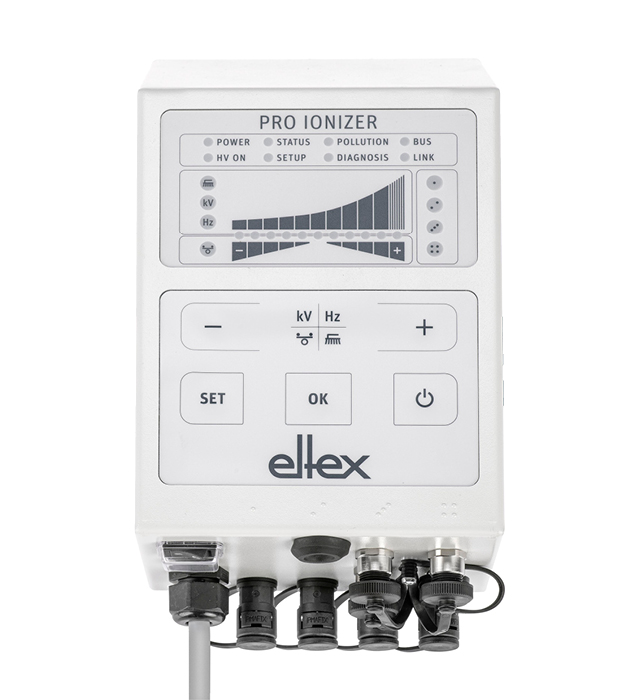 Membrane keypad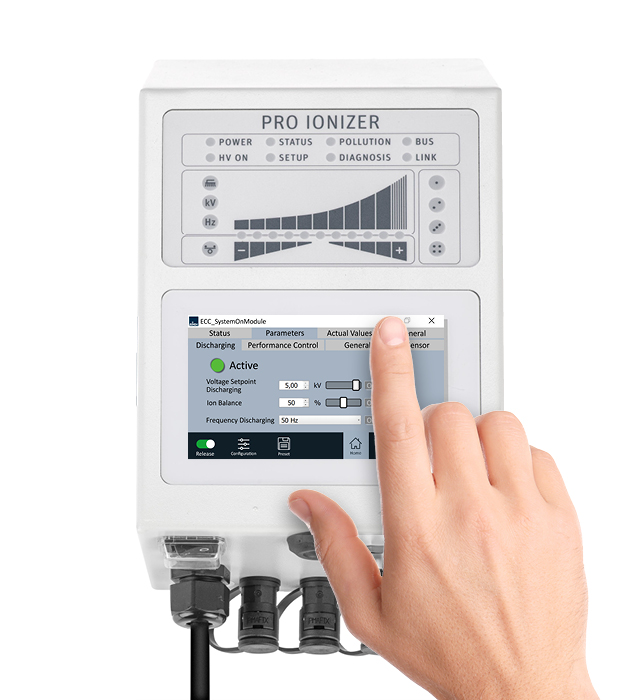 Touch display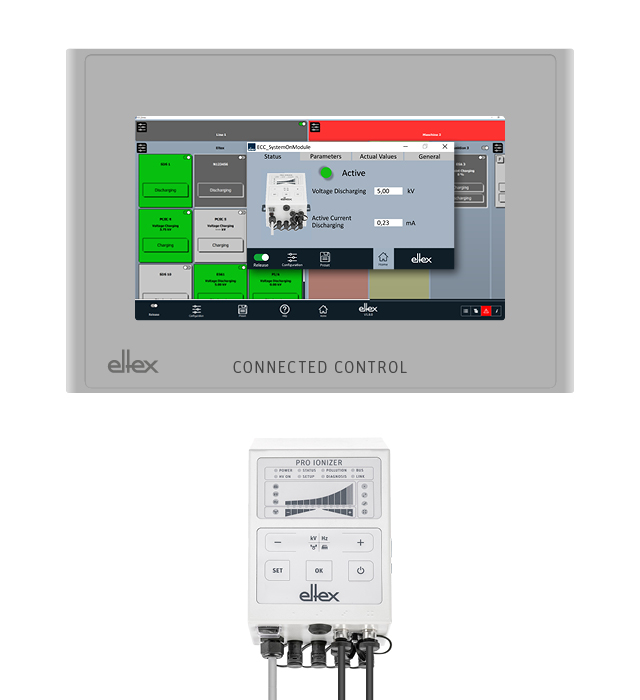 Eltex Connected Control
The PRO IONIZER offers three control options: Firstly, control is possible directly on the device via a classic membrane keypad. Secondly, the user can optionally operate the power supply unit via a touch display, which can also be used to call up further information on each channel. The adjustment of the discharge voltage and ion balance are also infinitely variable here. As a third option, the PRO IONIZER can be easily integrated into an external environment via a fieldbus interface.
For maximum flexibility, all connected Eltex discharge products can be conveniently managed digitally with the innovative Eltex Connected Control visualization system – ECC for short. In addition, the ECC can also be used to operate and control Eltex products for charging or ground monitoring. With intuitive operation, clear functions and a clear error visualization, the user always has all current system statuses and display messages available at a glance.