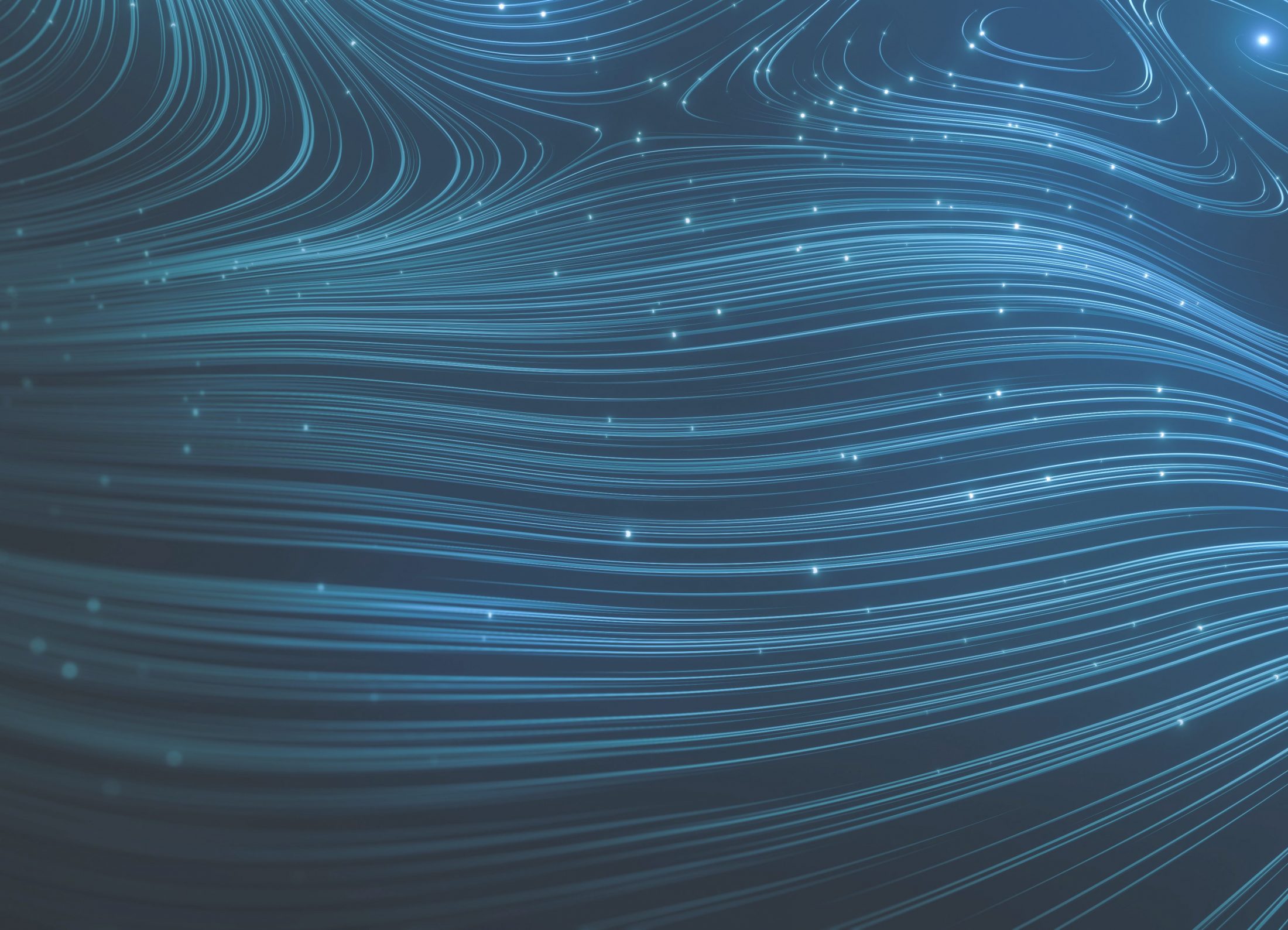 The best result. With Eltex.

Get the most out of your equipment. Increase quality. And reduce the risk of your employees.
Efficiency and safety have never been more important. With Eltex, you get electrostatics under full control – from start to finish. Whether charging, discharging or grounding – the targeted use of electrostatics means safe processes. And Eltex knows what matters. With individual, industry-specific solutions for your company that you can rely on for the long term.
How can Eltex improve your processes as well?
Eltex makes processes more sustainable.
With innovative solutions for more productivity, efficiency and profitability. Eltex makes processes safer. With the right knowledge and individually suitable technology. Eltex is uniquely good. Through research, development and applied technology, the experts have built up a knowledge base that is unique in the world.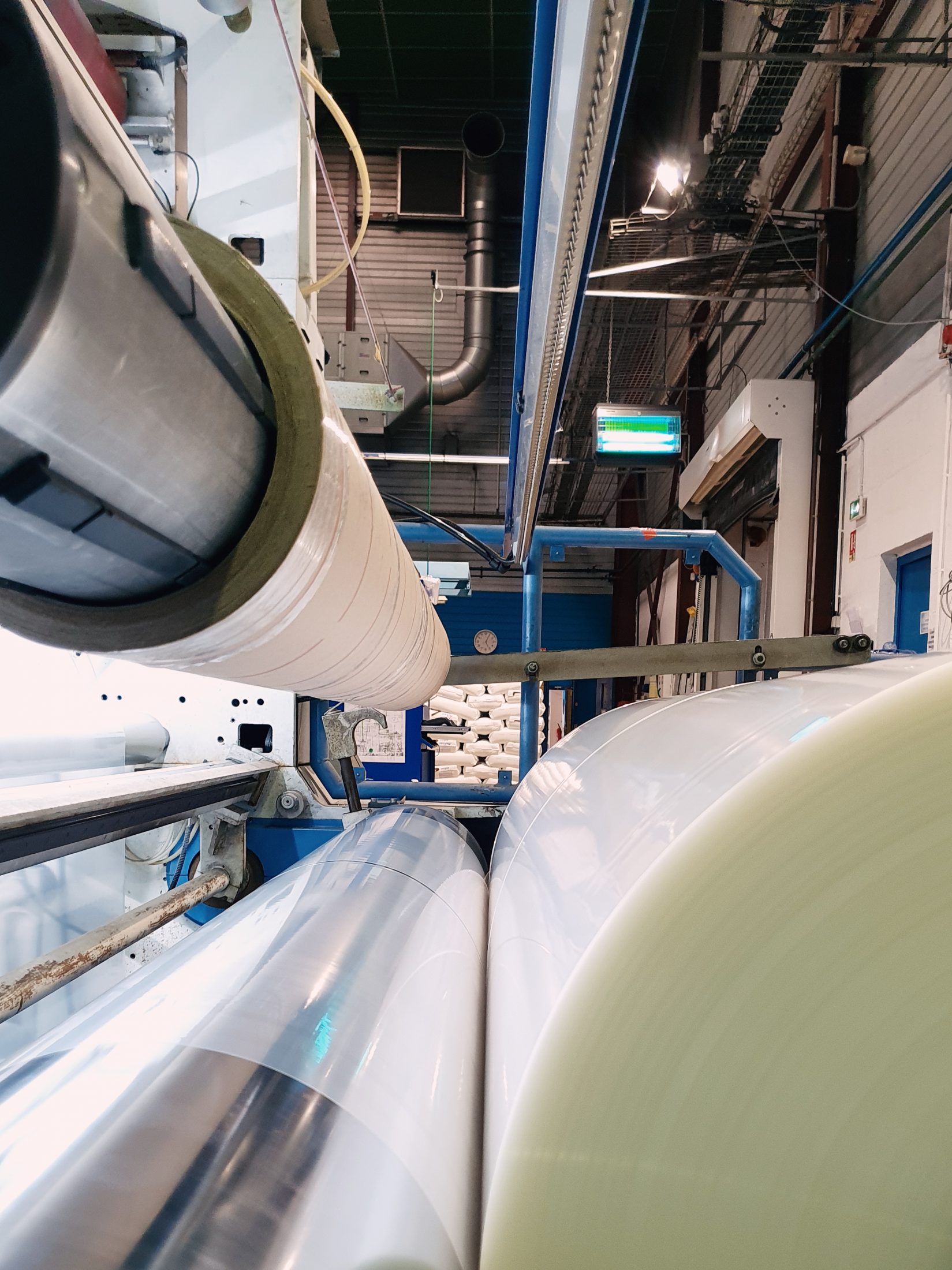 Discharging of a film roll of a blown film extrusion to avoid dust attraction and for the protection of persons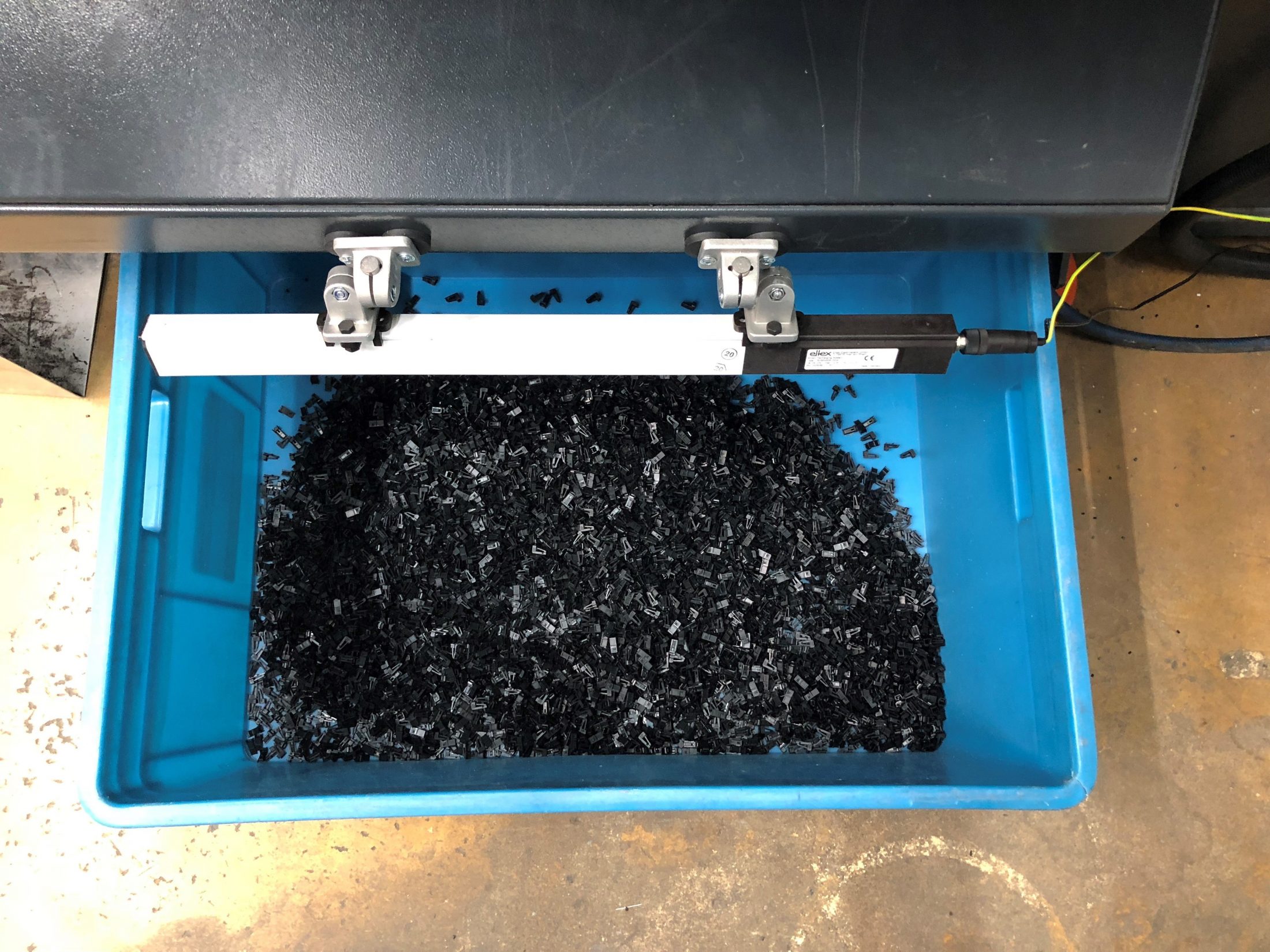 Discharging of injection moulded parts in a container for the protection of persons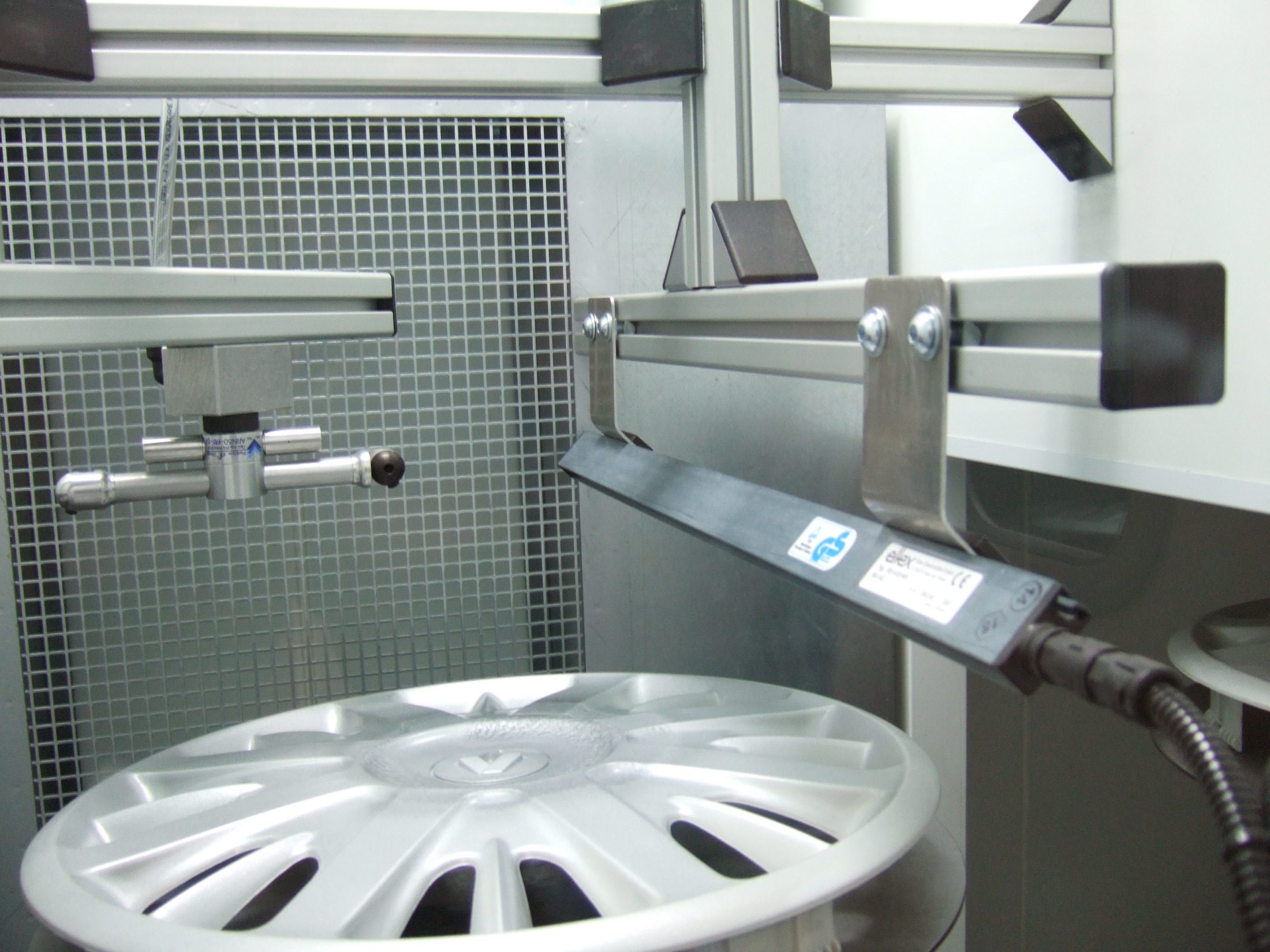 Discharging and cleaning of hubcaps before painting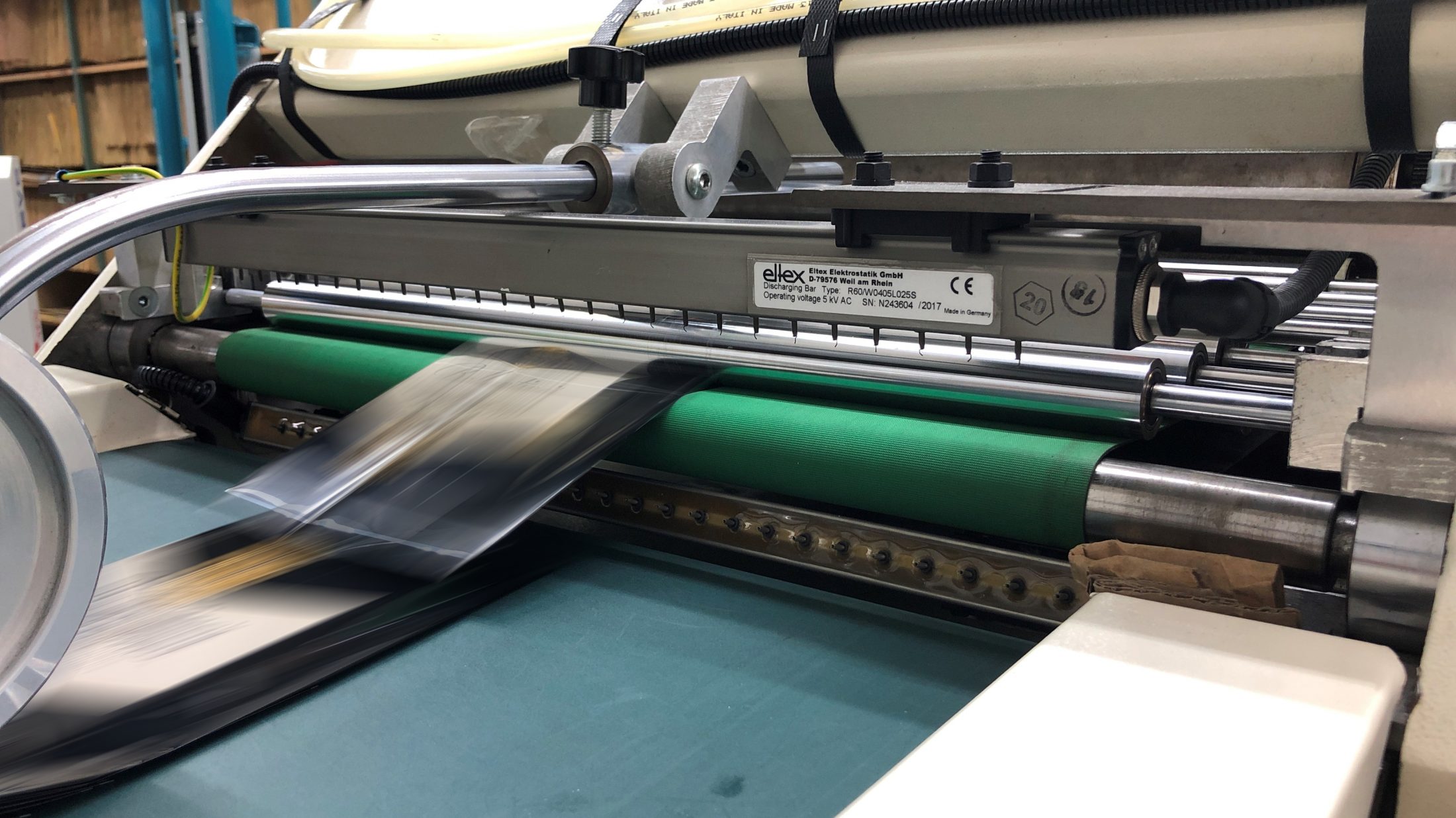 Discharge of shrink sleeve films to prevent production disturbances
Hardly anyone can do electrostatics like Eltex. The targeted, expert advice and electrostatic technology are as versatile as plastics production itself. With individually configurable systems, Eltex finds solutions for specific problems – no matter how tricky they may be. Whether flat film production or hose and bag production. Whether winding and rewinding, cleaning, ionisation or moulded part production: Eltex knows its business. And the Eltex experts will work out individual solutions for you.
Effective cleaning and discharging with Eltex nozzle technology

Electrostatic charged materials attract dirt particles, adhere to their surface and are difficult to remove. The surface is electrostatically neutralized by ionization, the dirt is blown off with nozzles and optionally extracted. The electrostatic cleaning systems from Eltex optimise production through the contact-free removal of disturbing particles and dusts from a wide variety of surfaces.
Stationary units with blowing nozzles for smaller, pinpoint cleaning of surfaces up to the cleaning units Static Combi Cleaner SCC for larger products and better cleaning performance due to rotating nozzles.
Manual systems with blow guns and nozzles for cleaning small 3D parts up to large components.

The advanced tubeBLOW system for granulate separators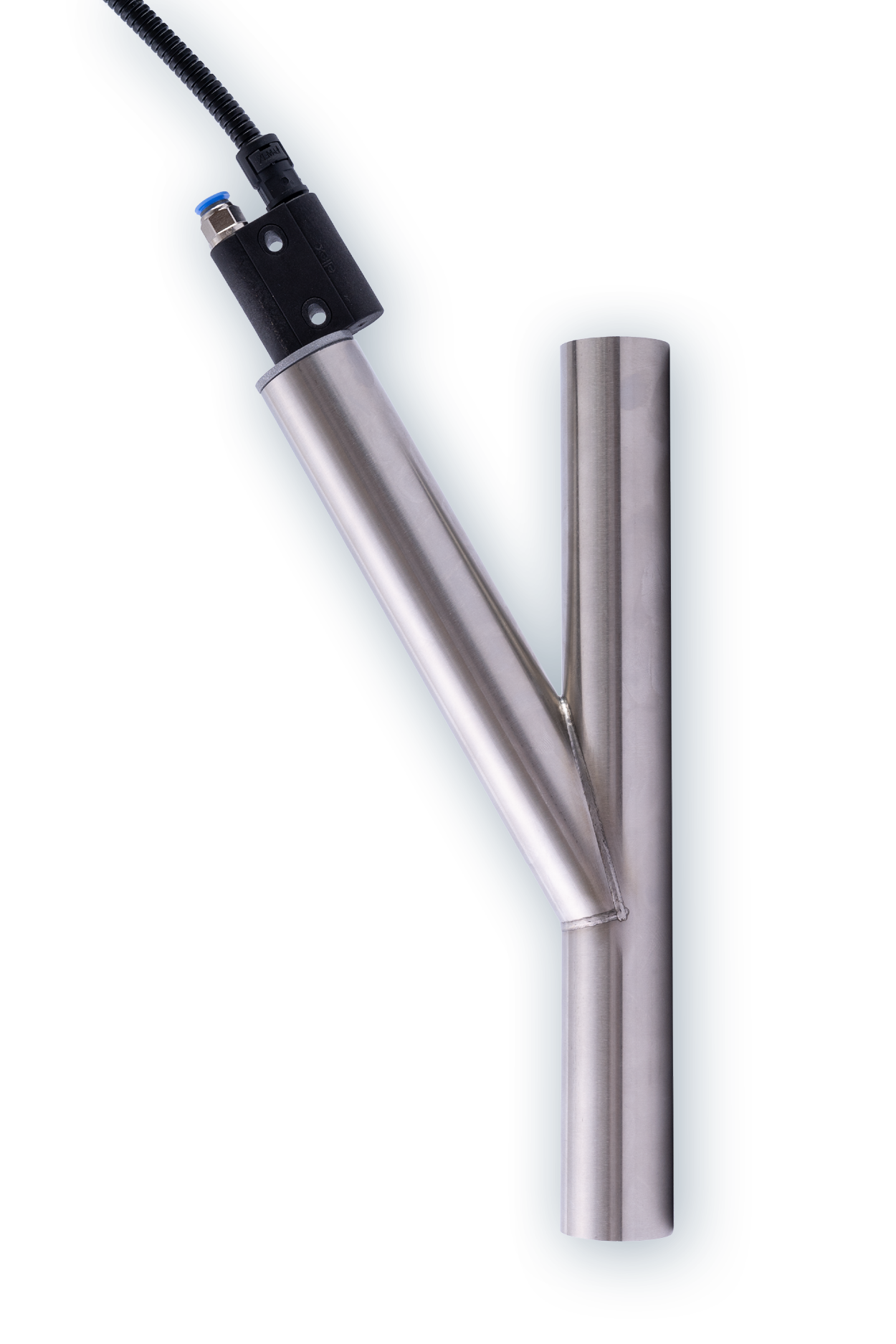 Consistent quality has never been so easy to achieve. The Eltex Y-discharging adapter tubeBLOW effectively prevents segregation and residues during material changes.
Simple retrofitting and installation – independent of manufacturer and without time-consuming modifications.
maintenance- and wear-free operation for permanent safety
depending on the system, it can completely replace a cleaning injector
New in the Eltex portfolio: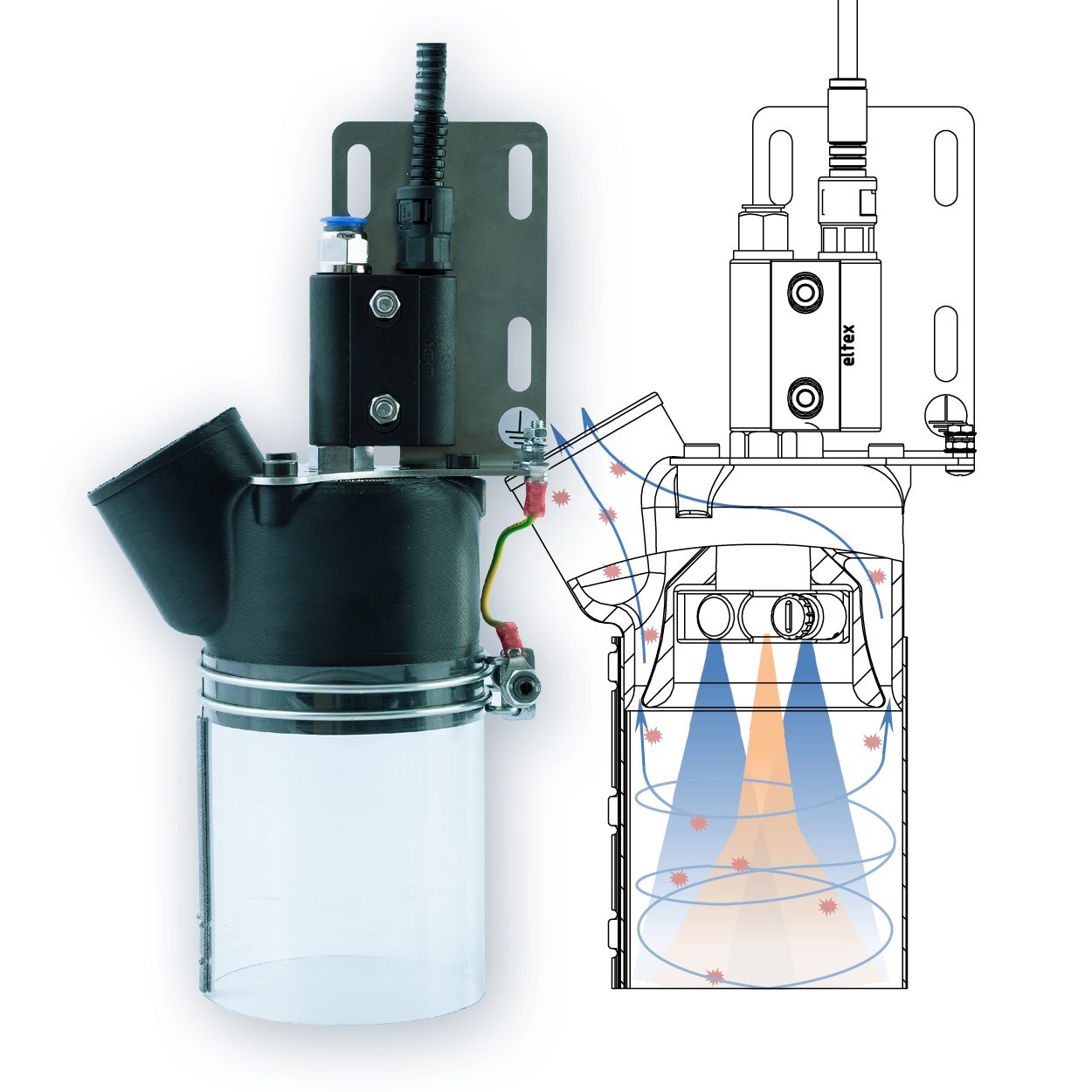 The pointCLEAN SCC-P with rotating nozzle for discharge and contactless cleaning in miniature format. This cleaning unit with concentric suction flow is designed for integration into running manufacturing processes.
Eltex also offers a solution for hazardous areas.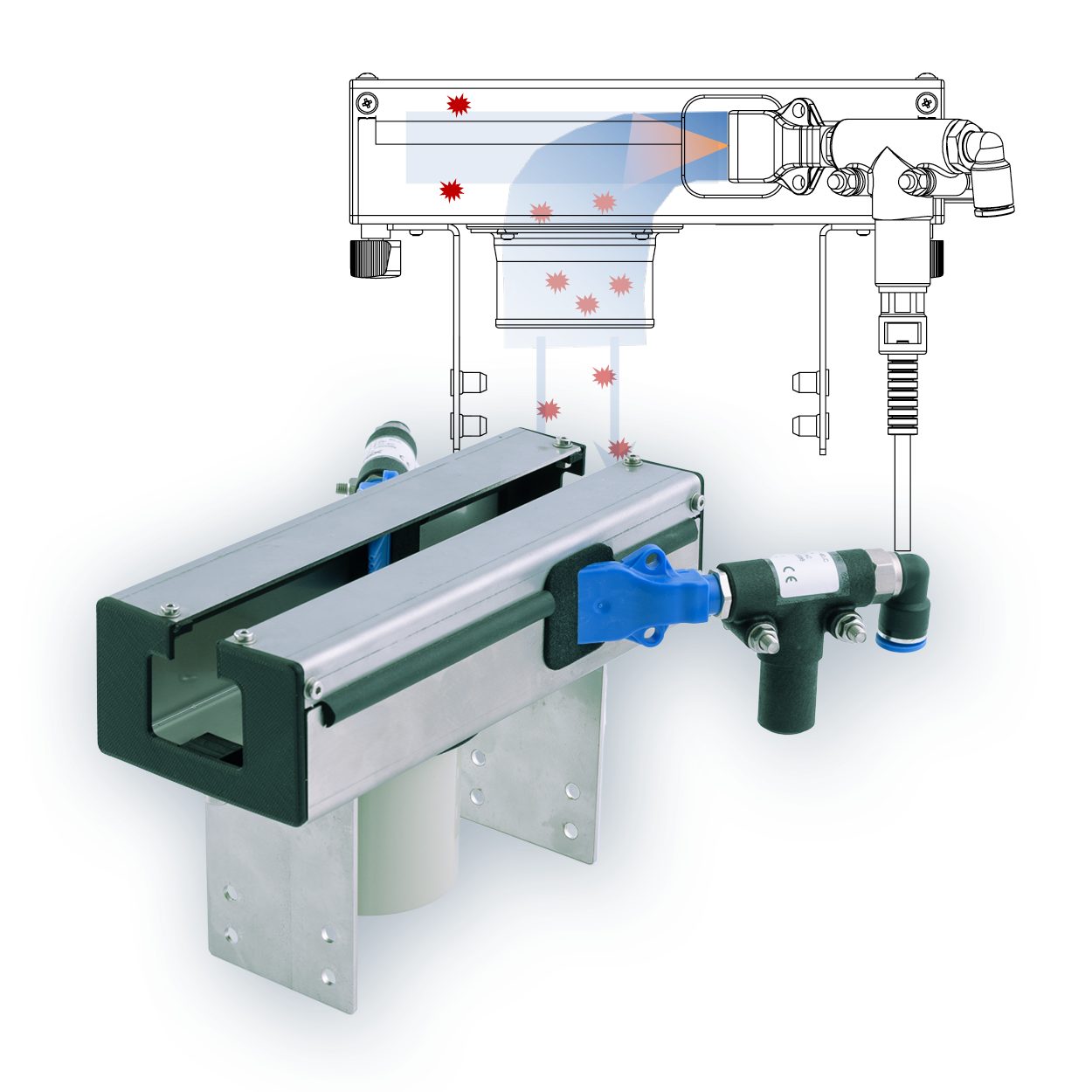 The highly effective ionizing blow-off station lineCLEAN SCC-C for the removal of disturbing dust and dirt deposits on three-dimensional, smooth or structured surfaces. Particularly suitable for cleaning depaneling machines and in the electronics industry.